The farm Obermairhof –
A long family tradition
Homely farm holidays in Valle Aurina, your home in the mountains
According to oral tradition, the farm Obermairhof already exists since the end of the 15th century. For several generations, the forest, meadows, a mountain pasture in the valley Krimmler Achental with woods and green spaces, as well as sheep meadows and a hunting area have been managed by our family with deep respect for our nature and homeland. The family includes our parents Maria and Franz Obermair, Tanja and Josef Obermair and our children Madlen and Hannes. As a typical South Tyrolean farm we dedicate ourselves to milk production and breeding of livestock. Chickens and cats also live on the farm. In 2001, we decided to set up holiday apartments. Since the renovation of the residential house, guests here may enjoy the beautifully located village of San Giacomo in idyllic surroundings.
Holiday joys and
independent living comfort
We strive to make your holidays on the farm in Valle Aurina very comfortable. If you like, for the time of your vacation you'll be part of daily life at the farm Obermairhof. If you visit us to enjoy the scenery, in the apartments we offer you plenty of amenities for an independent living comfort. Children are welcome to spend a nature holiday on the farm Valle Aurina. Therefore, on our premises you will find a children's playground and lawns. We will be happy to recommend you interesting destinations in San Giacomo, and hiking trips or excursions in the area. During your winter holidays you should also visit the ski school KLAUSBERG/MONTE CHIUSETTA! Josef and Tanja's father, Franz Obermair, works there as a ski and snowboard instructor. Skis can be rented at the Skihaus Sporting with pub.
We love to live on our farm. Because nothing is more salutary for the soul, as being close to nature. If you like, you may experience the mystery of the "slowing down" during your holiday on the farm Valle Aurina. In return we offer you apartments at the farm Obermairhof with magnificent views and comfortable furnishings. On request, you and your children are welcome to participate actively in our daily lives of peasants on the farm Valle Aurina. To take care of the animals and to look into the valley below San Giacomo without the stress and the noise of the city – we think it's a memorable and delightful experience.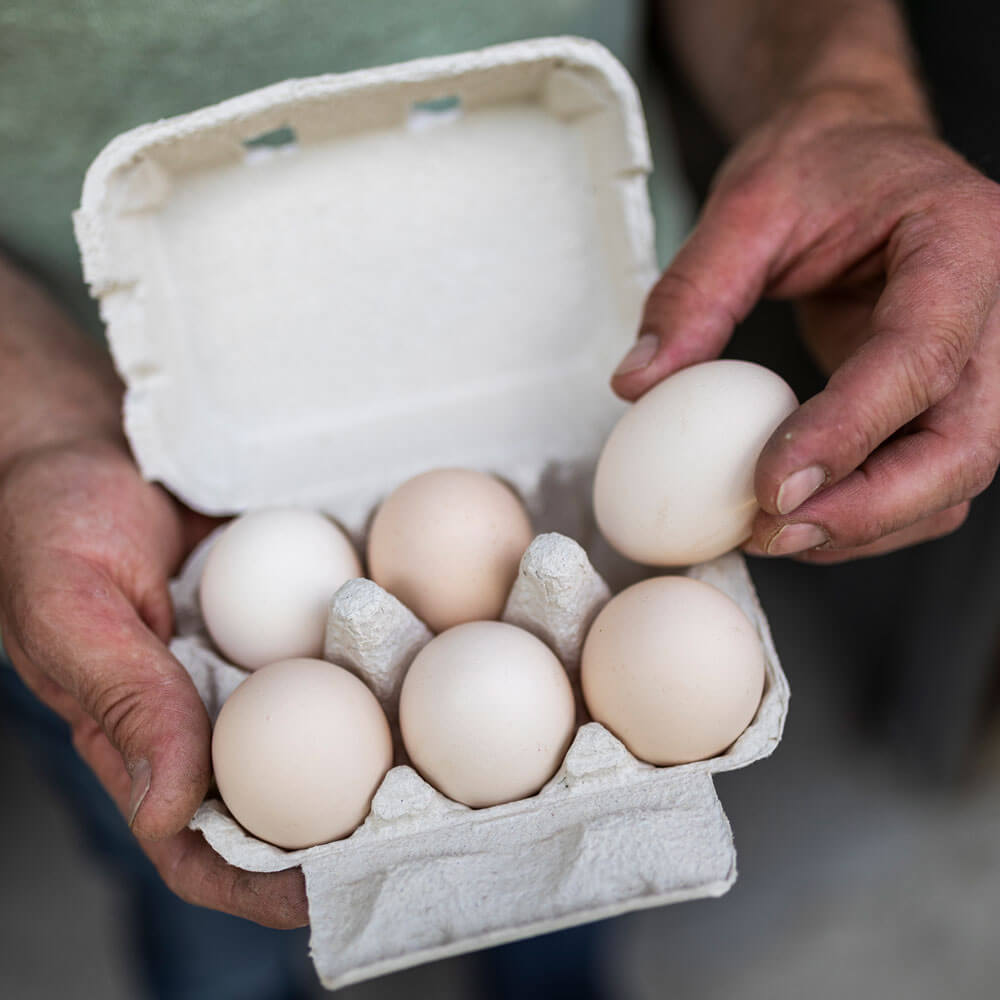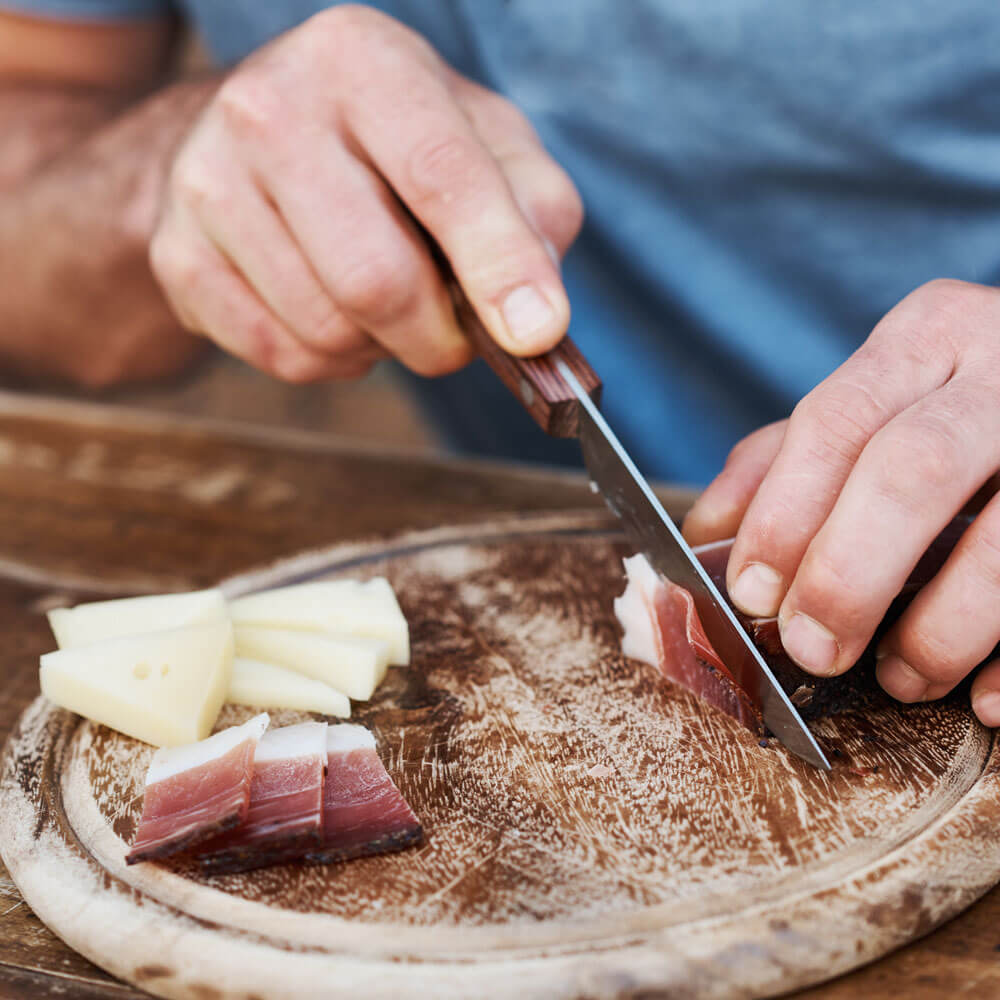 Farm products
and bread service
At the farm Obermairhof you may enjoy our home-made products:
Eggs, milk, cheese, butter and bacon (according to the season).
Bread service: Simply order fresh bread the day before (not later than 7 pm), and we will deliver it in the morning at around 7 am directly to your apartment door.