Summer in Valle Aurina –
Hiking, biking and pure pleasures
Excursions from your home in the mountains to San Giacomo and Valle Aurina
Starting directly from your apartment at our farm Obermairhof, during your holiday in San Giacomo in Valle Aurina you may venture out for various day trips. The village offers a fascinating Mining Museum. Children also feel at home here. Also worth seeing: the Castle Tures. For this historic discovery journey you might want to use an entire vacation day during your holiday San Giacomo Valle Aurina. Or visit the church of San Giacomo in the village to learn more about the religious past, present and architecture of South Tyrol.
Destinations for your holiday
San Giacomo Valle Aurina during the summer season
Monte Chiusetta is ideal for bicycle or hiking tours. Do you like insiders' tips? Then plan a stopover at the Jacob's Fountain during your holiday San Giacomo Valle Aurina. Since 2003, a large statue of San Giacomo points in the direction of Santiago de Compostela, in the traditional South Tyrolean walking course from north to south. Or spend a day in the wood carving school of San Giacomo! There you may learn how the Valle Aurina Masks are made in local craftsmanship.
We're not a "sleepy village"!
Even tourists with more urban travel demands, each summer come for a vacation to San Giacomo in Valle Aurina. Upon request, we will be happy to inform you in advance or at your arrival about even more worthwhile destinations and activities for your holidays San Giacomo Valle Aurina.
Hiking holidays in San Giacomo
and Valle Aurina
The summer at Monte Chiusetta – Family-friendly routes
Monte Chiusetta offers great conditions for your hiking holiday in Valle Aurina. In the Durreck Group at 2,162 m you will find the lake Chiusetta, an absolutely beautiful mountain lake – you may reach it during a hike of moderate difficulty. On the way back to the mountain station, there is a marvellous vantage point "Breite Rast" on 2098 m. Sporty families with young children in good hiking condition during a hiking holiday in Valle Aurina will appreciate also the longer and varied routes to the "Bärental" on 1837 meters and to the "Hochfeld" on 2296 m.
Easy tours
for your hiking holiday in Valle Aurina
Choose easy routes for your hiking holiday in Valle Aurina if you bring along smaller children. Take a refreshing rest at the lodges Hollenzalm and Wollbachalm. The altitude difference between the farm Obermairhof and your hiking destination is minimal. Because San Giacomo is located in a quite elevated position already. Walk downhill to "Steinhaus" – it's easy even for children. If you get tired of Monte Chiusetta and its trails, then an easier path will safely take you back to San Giacomo and to your home in the mountains.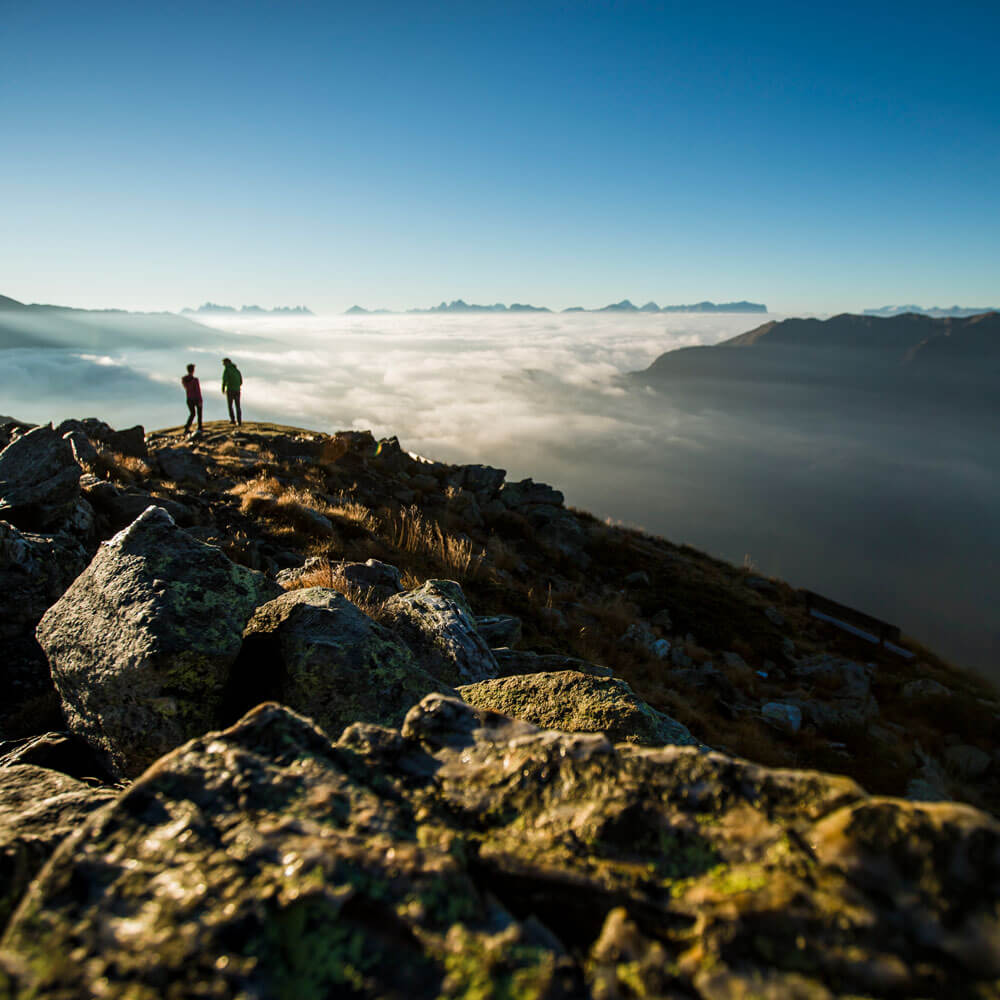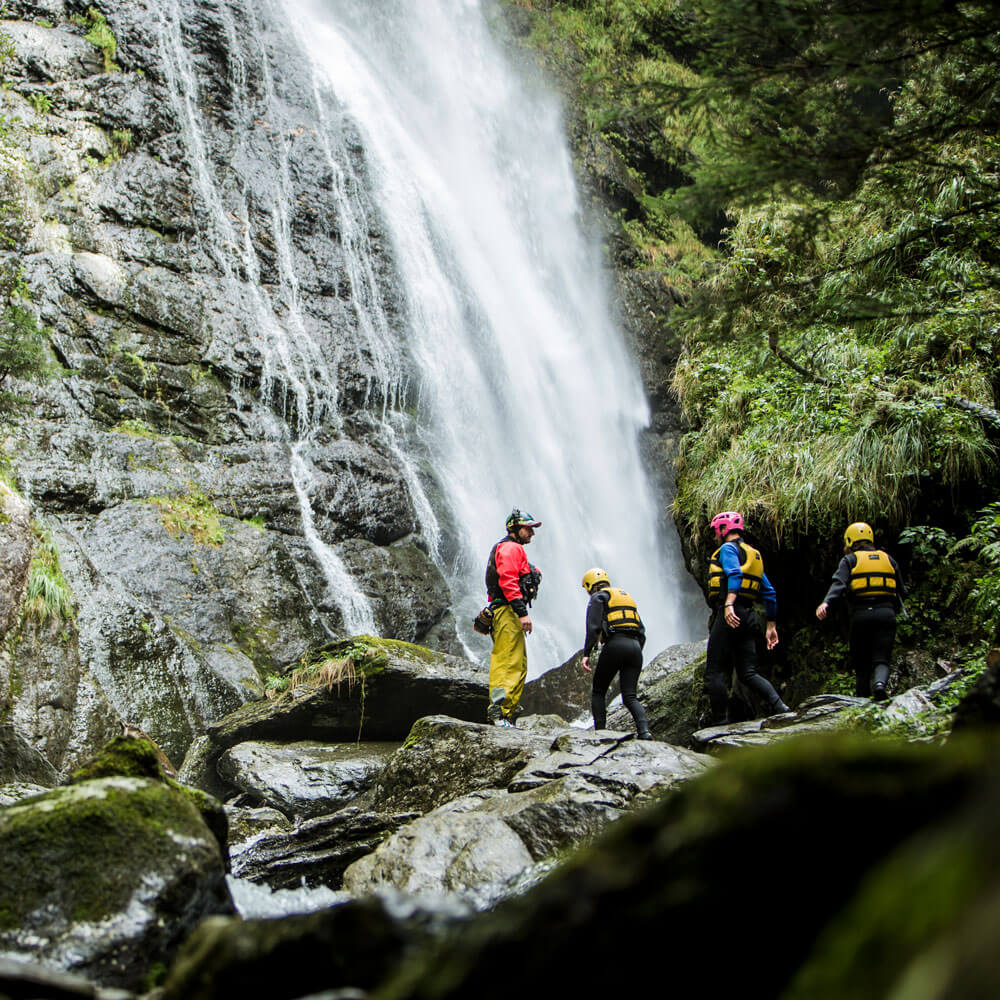 Do you enjoy special
challenges in the mountains?
Then you will certainly like the challenging climb to the "Rauchkofel" on 2653 meters during your hiking holiday in Valle Aurina. The walk is worthwhile, because on the top you will enjoy a marvellous vista on the Dolomites, the Zillertal Alps, the Durreck Group and Vedrette-Ries Group. We recommend our bread service and in-house products as a packed lunch for such a strenuous hiking holiday in Valle Aurina. Order in the evening, and the next morning we will deliver the bread rolls to the door of your apartment.